March for Our Lives
I hosted Instagram's coverage of the main March for Our Lives rally in Washington, D.C. on the Instagram Story of the @Instagram account. I did so alongside Producer Alina Grosman and Photographer David Guttenfelder as well as escorts on the ground and team members at Instagram's offices. Being there first hand to tell this important story changed my life forever. Please take a look at our work below:
Summer of Peace March
I hosted Mic's Instagram Story coverage of the beginning of the March for Our Lives Road to Change -- a nationwide tour in which survivors of the Parkland school shooting would give speeches to young people and register them to vote. It all started in the Auburn Gresham neighborhood of the South Side of Chicago which is plagued with gun violence. Chicago residents joined by Parkland students literally marched through the streets of affected neighborhoods and it was unlike anything I have ever seen before. Chicago is crying for your help. Please hear their voices in my work below.
My article for Mic.com is below.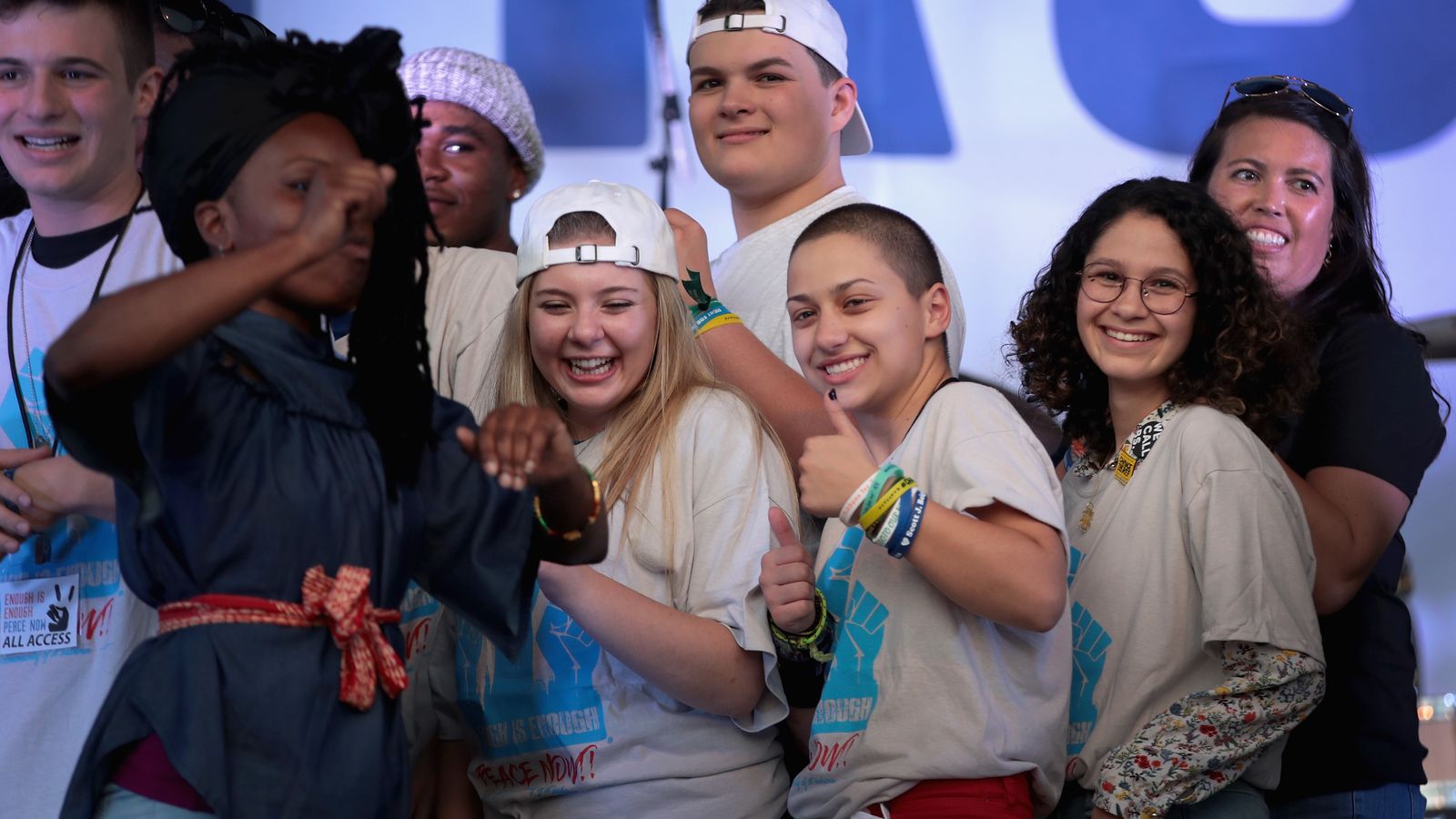 Chicago residents, Parkland Students join forces in Summer of Peace march against gun violence
Why I'm Voting
I was social talent in a Teen Vogue x TOMS video shoot at the June 2018 Teen Vogue Summit in New York City. As a journalist, when I received the casting call I was bummed because I was fearful that I could show bias if I shared why I'm voting. But, I decided to FEAR LESS because participating in our democracy is something that -- if anyone -- journalists should urge all to do. I'm honored that I had the opportunity to share why it's vital people my age take to the polls with a live voter registration booth right behind me! This, alongside AWESOME Teen Vogue editors and my newfound Gen Z pals. I'd loveeeee if you checked it out!
Teen Vogue x TOMS: Why I'm Voting
Why I Vote
I was social talent in a DoSomething.org video at the non-profit's New York City HQ. I'm excited by the opportunity to share with viewers why I vote and why they should also use the ballot as an opportunity for democracy participation. As a journalist, although I can't say what side I'm on on the issues I cover...I find that it's important that viewers know that every single story I report on impacts me. The people I speak with, their stories, and their hurt are always on my mind when I am thinking about selecting elected officials. That's my truth and it's important we always report that. I hope you enjoy the video! Working with DoSomething is a joy.
#WhyIVoteCNN
As a young, first-time, and thoughtful voter I was featured on CNN Newsroom alongside others to share why I'm voting. I shared what my reporting has allowed me to learn — Gen Z is for policy over party! Listen in.