pdx :: uncommon // accept me // Mt. hood // human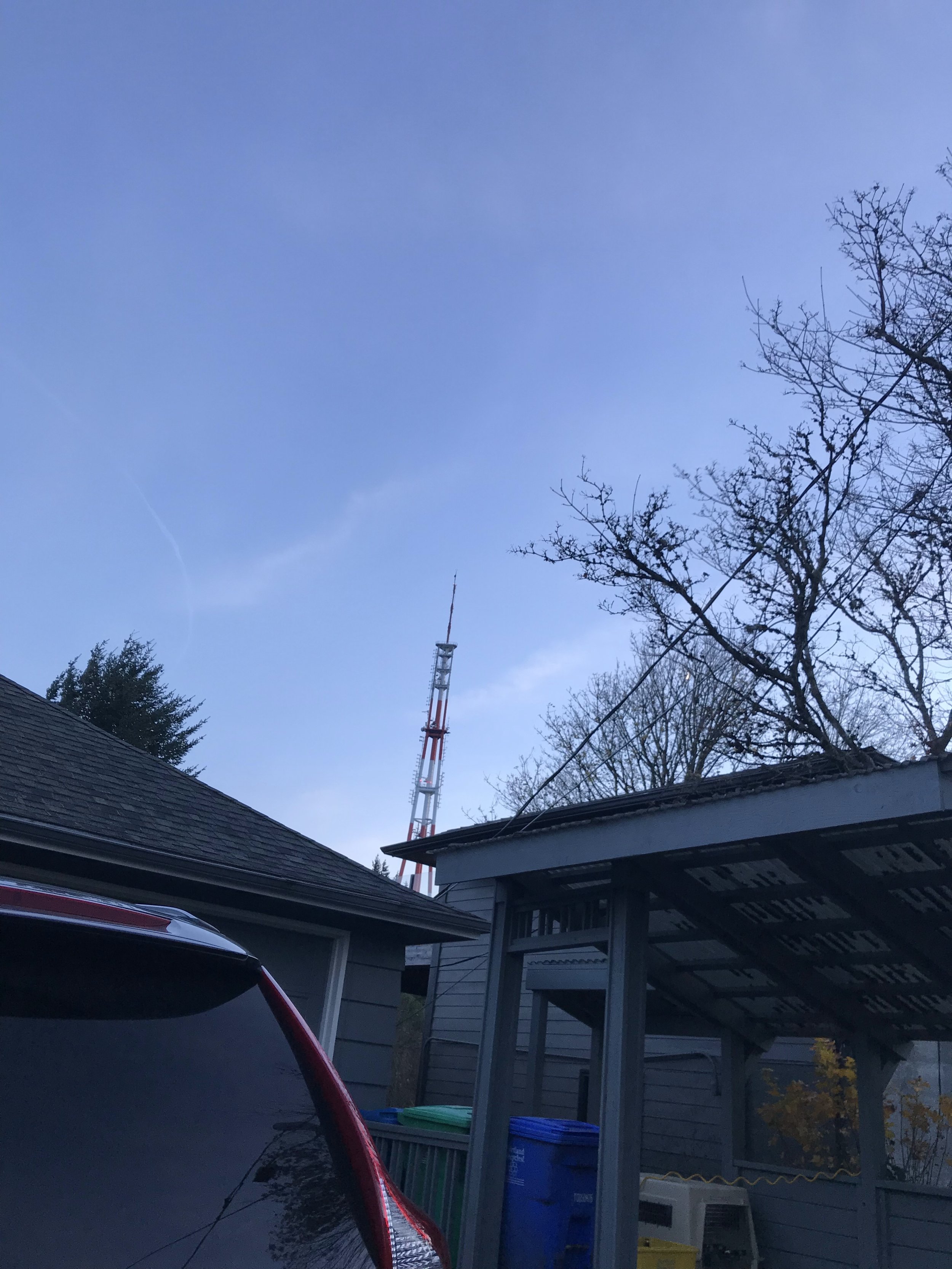 pdx :: uncommon // accept me // Mt. hood // human
the place with the magic touch that calmed me.
PORTLAND, OR — before you read the blog I want you to know these things:
last year…leading up to taking this trip I learned what it meant to listen deeply to my heart.

while i was in high school other kids seemed intent on staying in nyc or going to LA, but my heart was set on portland. it didn't come from this place of knowing what was there because well, black boys in brooklyn don't exactly grow up hearing of or talking about oregon.

i'm not sure how much i even knew portland existed until my favorite YouTuber, Connor Franta made his portland adventure vlog. it was everything. there was this sense of flying out to uncharted territory. this place so far from new york. a place that felt foreign, yet approachable. a place whose vibes i vibed with through my laptop screen. a place I'd have to put in some work to get to, ya know.

stress + time off from school + the perfect fall weather + free jetblue tickets meant I was going to portland!! my family was so worried and i honestly didn't really care. i needed this break.
have u ever heard the idea that if you go into the store and like the dress, wait a week and if you're still thinking about it…then go buy the dress. yeah. that's how I felt about portland except it had been years of thinking about it.
today i share with you my heart, with words, written in a way that is safe for me to place outside of me. this is not a dated travel diary, but rather a compilation of stories on various moments of my trip…with only the lines of the book you would highlight. this trip changed my life forever, and I think back to it everyday. i credit it with who i am today.
i firmly believe that you have to do what you came here for and your heart is the key to figuring that out. so if you take anything from this blog: listen to your heart.
Hotel Eastlund // Ground Boundaries
I would not set any alarms (except for when I had to catch the flight home haha!). I would wake up when my body wanted to, and that would be enough.

I would not block out my calendar + schedule the entire trip like the type-A person I am. Instead, I would do whatever I wanted to do in that given moment. I would be present enough to feel what I wanted to do + strong enough to make those decisions when they arose. I, of course, had a few bucket list items. I had to trust that they would happen in time.

I would not answer emails, or do anything work-related. I would live.my.life!
Courier Coffee // MOCHA
After watching Connor's vlog I searched for a TON more Portland videos and I think that's how I found Colin + Samir's Portland Travel Guide.
I felt like they did SUCH an amazing job of holding my hand and bringing me along for the trip with them through my laptop screen. I don't have nearly enough fingers to tell you how many times I've viewed the video. It made portland seem mystical and as if a piece of the secret portlandia potion was coffee.
Local coffee. Local coffee that still had that local feel that is. So no, I'm not talking Stumptown. Instead, I'm chatting Courier.
courier (adj.): a company or employee of a company that transports commercial packages and documents.
In the video Courier comes across as a place that's so natural to portland. And it was. While I was there a small child seemed to play with the door with her father forever lol. And it didn't seem like anyone was bothered. Or like they should stop it. It just seemed like this was a weekend in portland, and stopping by courier was a pedestrian slice of that cake.
In the video, it seemed like a place where coffee wasn't just served. Courier came across as the place coffee called home which is why going there to get it was so characteristic. Corporate feels make me gag and here it was the total opposite. The menus were wilted, but their discoloration spoke of age in styles of delight + wisdom, not age in the sense of "soooo did you miss your funeral date?" It was antique, not outdated. You knew so many came before you and spilled their coffee on those menus, giving you permission to do the same.
The shop was dripped in
COFFEE
ESPRESSO
AMERICANO
MACHIATTO
literally…the menu items were painted onto the window. I seriosuly didn't know how to order.
"Soooo do I just say mocha? Is that a thing on its own? Is this woman (who didn't seem all that friendly lol) going to KNOW I'm from Brooklyn and don't know how to actually order coffee?," the voice inside my head questioned.
Thankfully, it went over just fine.
I had the opportunity to get some lovely writing done here. And I did it all with my ears listening to the sounds of the shop in the midst of its coffee-making magic, instead of my spotify playlists which was just nice. It was just nice to be present. ALSO THERE WAS A VINYL…I THOUGHT THEY WERE EXTINCT…I guess just endangered?
I believe the trip to Courier was made even more special in that I arrived at this seemingly special portland place via bike and portland is literally BIKETOWN!! I understood this even more when I realized you could probably squeeze a car into the bike lane.
Powell's Books // UNCOMMON + ACCEPT ME
"It will swallow you," they told me. Every person, every video, every Instagram post. It will swallow you whole.
I passed Courier again walking up the block to Powell's and began to feel like I knew where I was. "Oh, there's Courier! Small town, old town," I thought. I also wondered if this would be it: Is this the reason I had to come here? "UNIVERSE. I know I didn't travel nearly 3,000 miles for you to not even SHOW ME WHY YOU TOLD ME TO COME HERE," I screamed in my head.
I wasn't angry, just a little on edge because my trip was slowly coming to an end and I thought this might be it. Powell's wasn't just another bookstore. It was supposed to be really, really special. I walked in prepared to be swallowed, but for only an hour or so before heading to Blue Star Donuts. Such a New Yorker.
It seemed to be that I was having a hard time. Accepting that this was it. This calm. These quiet streets. These smiling people. The overwhelming homeless population. The differences between here and New York. This was portland — my dream. Dreams are supposed to have lollipops and fairies, not quiet streets! I think. More true for me — I was worried about portland accepting me. My family — not knowing anything about portland or the pnw — seemed worried I would get hurt. Worried I would be the only black person walking around…and the lack of diversity in comparison to nyc got me concerned too, even though I felt okay aside from the loneliness of the streets + homeless people. Both were honestly 10x scarier than here in NYC…but only because they were different. And different was hard. Different is hard. The unknown is hard. Its why we always stray away from it, and people like me especially always want to know. What's next. The schedule. The list.
In worrying so much about portland accepting me…the tables had turned. I hadn't accepted portland. For what it was. For who the people were. For its in-my-face homeless crisis. For its calm. For its quiet. For portland being fucking portland. And wow that was some sad shit to realize in a single walk. Malick Mercier — this person who tries to be inclusive + sweet wasn't fully accepting a place that I think honestly tries to do the same thing. And its part of being human to fail, and I'm grateful I had the wisdom to be able to realize this shortcoming? I'm not sure it's a total failure…judging a place wrongfully? So I walked into Powell's with vibes of acceptance for what was.
There were so many books. So many aisles. So many floors. So many rooms. So much color coding. I just — h o w?! It was breathtaking. I was actually picking up A TON OF BOOKS. And reading them! Like ohmygoshIcantgetenough reading them!!! It was wild. So wild, I spent about TWO HOURS before I realized oH cRaP the donut shop is going to close. I hid the books I collected in a little nook, ran out the store to find Blue Star closed six minutes before they were supposed to🙄🙄. Horrible. Maybe with it being Veterans' Day Weekend they weren't open at all?
I hurried back to Powell's, picked up my books right where I left them + picked up the pages right where I left off.
In walking back into Powell's or at some point walking around I saw this girl. She was more like a young adult. Maybe 22? She had a shirt on. It was cute with a flower-painted wall and super small font. The bold thing it shared loudly was UNCOMMON. And it suddenly clicked. THAT. THIS. WAS PORTLAND. PORTLAND WAS UNCOMMON. AND UNCOMMON WAS ICONIC. And that's why I was so intruigued. That's why I wanted this. That's why I wanted to be here. You can't find Portland anywhere else. It's weirdness. And that lack of belonging to the rest of the world was why Portland had to always be Portland. That individuality, that uniqueness, that weirdness — that was why Portland was the sparkle in my eye. And that's what I need to be, myself. Me. And I am. You are. Uncommon.
Again, I was swallowed. And then, just when I thought I might be ready to go, I found the journalism section. And I read a lot of Megyn Kelly's Settle For More. I sat on the floor like a little school kid and no one cared. It was just so special that no one cared. Soon after as you know, she lost her job and was forced to settle for less. Very interesting to peek inside her mind for free. The stalkers. The lawyers. The networks. Trump. Very interesting.
I put it back on the shelf, but I wasn't ready to leave. I was hungry haha. But no this place, I couldn't leave this place. I ventured upstairs and with the late night approaching, even Powell's — probably one of the most popular spots in Portland (* sarcasm * I'm such a local!)— had reached this overwhelming sense of calm. I just started picking up books. I was in the photography section and it blew me away. The moment. The calm. The quiet. The empty. The unknown. The low volumed footsteps. The hushed voices. The new. The photos revealed from crispy, crinkly page turns. This was inspiring. Especially as a storyteller who isn't a photojournalist it was motivating me to incorporate good photo work into my Instagram. Especially because of the growth of the focus on vertical.
The whole thing was just nice. And I stayed until my phone died from taking photos of all the scenic shots the turned pages exposed + all the hidden gems of knowledge from in the mind of — to a student journalist — dainty, antique photojournalists + others. About 30 minutes or so from closing I checked out. A changed individual. So so so much calmer. Having had my own little moment in a bookstore miles + miles + m i l e s away from home. And that is something to breathe out about. I wasn't sure it was the reason I needed to come, but it sure was something that took the the weight of the world off my shoulders. It was a glass of water on a sweltering hot day. This was a true vacation + that was my goal.
Presso Coffee Bar // k e n t o n
KENTON/N DENVER AVE was the nearest stop which meant I finally had a reason to take the yellow MAX line haha! The transit system was so different from NYC. Instead of underground trains there are street-level train cars. It was also essentially an honor system…whether you paid or not which was truly exciting * wink, wink *. I noticed the yellow line only had the newest equipment so I was really happy haha. Anything modern suits this brooklyn boy!
Pip's Original Donuts and Chai was one of my bucket list items I would try to make happen without planning. I really wanted to go because portland is known for its donuts, and I am obsessed with chai. The online vibes I got from Pip's were super kid-friendly + honestly overly touristy. One of the boundaries I set for myself on this trip would be that I would do what I wanted to do in that given moment. Although I was conflicted because I arrived into Portland *living* to try Pip's chai and unaware of Presso Coffee Bar's existence…I think I wanted to go to Presso.
Just the day before I had went to Portland Gear which is a super dope gift shop for clothing that reads 'PORTLAND.' I definitely had to get something there. They were independently run but seemed so immersed in the community and through their insta I had found out about Presso Coffee Bar.
It was in North Portland which I hadn't been to. Away from Downtown. In Kenton. Maybe what I would describe as a community or section of Brooklyn if it were here in NYC.
I remember intentionally putting my phone away on the ride up. Looking back I don't have any photos from the streetcar ride because I really wanted to focus on the view. The feels. The different. The uncharted territory before me. There was so much of it!
When I got off the train it felt so local. Like this is where people actually lived in Portland. Not in high rise apartment buildings downtown. It was so weird. So Oregon. There was this monster-sized statue of this man holding an axe — something I thought was only on TV. Not even the suburbs of upstate New York has anything that resembles that to welcome you in.
I was quickly immersed and fast to find Presso. Painted pink it stood out. It was PNW, it was Oregon. I was honestly so nervous…what was this boy from Brooklyn doing in a random coffee shop in portland…but it was so lovely. AND IT WAS THE MOST INSTAGRAMMABLE COFFEE SHOP I HAD EVER BEEN TO!
This one sweet girl that worked there had to fulfill all my requests LOL. Who cared about delivering the avocado toast I just paid for…I need an instagram photo! "Okay do your thing!," she said. And my thing I did haha. I really appreciate her and Presso in general for just creating a space that's so young, and vibrant, and that delivered not only great food but an original, hard-to-recreate atmosphere. And in the blink of an eye with a sip of black lavender charcoal latte in between…things felt familiar. Chelsea Cutler's The Reason was playing, I was writing, and we were all breathing. Its crazy to think that although so much land separated this place from my bedroom…there was so much that could link us in seconds. Coffee. Avocado Toast. Google Docs. Chelsea Cutler. Instagram. Love.
I left filled, figuratively and literally haha. Thinking back it's my favorite coffee shop in the world right now. I wish there were more young, local places like this but then again the fact that you could only find Presso in North Portland was a priceless piece of the puzzle.
I wanted to wander and wander and wander around Kenton before I set out on my next adventure which I believe turned out to be the most meaningful. You'll love to read below. Kenton was weird. There were old cars, and diners and it was so west coast but also so old town. I wanted to keep breathing in the air and taking in the sights so instead of getting back on the train I took one of the Lime Bike scooters for a spin. I rode around back toward downtown. It was awesome that there were bike lanes and so cool to feel apart of the pacific northwest traffic flow.
There were some moments I had to pullover because just honestly…where would I ever see this again?! I fell in love with portland's being portland.
Mt. Hood // "Humans could neverrrrr"
It was my third and final full day in Portland, and I KNEW I had to see Mount Hood. It was supposed to be BEAUTIFUL, so beautiful that even a stranger urged this kid (who she probably didn't think was 19 and at the time not a licensed driver lol) to make the drive up while I was visiting! The morning of I tried to figure out if I could use a million public transportation methods to get close to the mountain, but I realized I just couldn't.
It wasn't worth the risk of getting stranded in the middle of a national forest with a flight to catch in the morning. I decided I would just take the portland aeriel tram like I wanted and I hoped that the views there would allow me to at least see mount hood. Boy was I in for a surprise. I COULD TOTALLY SEE MT HOOD. My jaw dropped on the bus.
I mean…how was a boy from Brooklyn staring at a MOUNTAIN!?!?!? Everyone on the bus seemed so unphased and I just remember being in such shock. Would my jaw on the floor give away that I wasn't from here? I totally missed my stop on the bus, and had to hop off, and catch one going in the opposite direction in order to get off where I could catch the tram. It was quite a moment. I mean, I had to update my Instagram Story. Then I had to cross a highway. ALL with my first mountain in sight….WOW. This sweet driver helped me cross by stopping her car…and I think she encouraged all of traffic to do the same. That meant a lot to me. portland was kind.
Whole-Foods equipped I made it to the tram. I don't think I could fully wrap my head around the whole thing at the time…a REAL mountain?!? Astonishing can't begin to describe. The tram goes to the Oregon Health & Science University (OHSU) so it was pretty crowded. I wished I had been on the side that had allowed you to really see Mt. Hood, but the views were gold 360°. I got off the tram and just stood there taken aback. I took some photos, and even had someone take some of me, but in that moment it wasn't about capturing the moment it was about living the moment. Experiencing it in all of its glory. My heart went off.
I remember thinking to myself, the next time someone's rude to me, or something doesn't go my way, or a life problem arises….it isn't going to matter "because Mt. Hood exists!" I feel the special feeling I felt then just writing this because it rang so so true for me. It was actually reminiscent of when I got hit by a car in the sense that I realized how precious life is, except this time the lesson was much less painful + a lot more pretty.
Even the on-the-move attitude of the city from the view atop the tram line…the industry that was the pacific northwest…was just really cool to witness.
THIS is why I needed to come here. THIS is why my heart wanted to come to Portland. THIS was the life experience I hadn't had. I could even see Mt. Rainer! Just gorgeous especially with the backdrop of all the other valleys (and mountains??).
It was so hard for me to walk away from the ledge. I could SEE MT. HOOD! I was scared I wasn't going to see it again…and who knew when I would be back in Portland?!?! I remember just wishing…almost praying that everyone would just put their phones away and take this in. Why was I the only person truly inhaling this experience in this like, post, follow world.
But, I finally stepped away and into OHSU. It was funny being in a school again haha. That felt familiar. Despite all the physical therapy I go to…I didn't feel that the whole hospital part felt familiar. I mean, the people there seemed sick. Like in the sad movies sick. And yet, they seemed to be so happy. There seemed to be so much joy…especially in this one girl who I passed. As her oxygen tank followed behind her; her mask held up by her ear lobes…I could see her smile. It's crazy, but I knew she was smiling at me. It's crazy because when you see that, and you see a mountain all in the same day, I mean wow. I really appreciated her + pray she gets well because in a place where I was a total stranger she made me feel like I belonged, and I think that is all I could have ever wanted…for Portland to accept me.
Now that we're totally in our feels —
I was headed for the Council Crest Park. My uber driver said you could see EVERYTHING (including Mt. Hood) from there haha. I caught the 8 bus as far as I could before I'd have to walk a mile to get to ANOTHER BUS…I know…this was wild, but that's whoiamlol. I took the 8 going the wrong direction at first lol. Off. Cross the street. New bus. Right direction.
The bus drivers were all so nice. All the passengers expressed gratitude as they exited. It was really, really sweet to see this level of humanity.
Thank you. Step off. "okay here I am." I began walking the Marquam Nature Park Trail. It was a different kind of breathtaking. For the first time *I* — a boy from Brooklyn thought TREES WERE COOL. There were just so many of them. It looked as if you stepped into them, getting back up to street level might be difficult. When I stepped my foot would literally go into the leaves as if they were a few inches of snow. That's how alive the world is there. There were even mushrooms…like REALLY BIG ONES!
As I walked further, I lost cell service and that meant everything to me. I was in the middle of nowhere (which I'm sure to portlandians wasn't necessarily NOWHERE lol.) and I was 100% disconnected. News ppl, Trump tweets, and brand deals try and reach me if you can OH WAIT YOU CAN'T!!!!!!!!
And then as I walked I stumbled into a Japanese garden and these stunning million-dollar homes. I didn't know it but I was in the Healy Heights section of Portland. AND I COULD SEE IT!!! NO WAY MOUNT HOOD THERE YOU ARE!!!!! I just couldn't believe it. I stood there once again in amazement + bliss. And at this point it was truly cold. Maybe the higher elevation was to blame? But I was so grateful I had my hoodie, hat, and big coat. It was needed because I was prepared to stare at Mount Hood for as long as my body could bare.
This home appeared so gorgeous and the view — to live for.
The real estate agent selling the nearly two million dollar home happened to be there, and was kind enough to take a few pictures of me. I really wanted photos of me staring of the mountain more so of me smiling with it because that's just how captivating it was. Not a second should be spent facing the other way, nor lying as though the view hadn't truly robbed you of your eyes.
With the bus coming soon (they were running once an hour at that point😬) I decided to again continue walking up the hill. And as I got further up it was as if you could see the ENTIRETY OF PORTLAND AND MORE! You honestly have to go see this for yourself it's just breathtaking, mind-blowing, and for me truly life-changing. The sky had begun to grow dark at that point and I was totally freezing so once I got on the bus I decided I would just stay. I was cozy, it was empty and I didn't want to risk missing the next bus wandering to Council Crest Park. Although I never made it to my final destination, I was totally fulfilled, and almost felt like I did because I honestly got everything I wanted. I had such an experience and saw Mt. Hood. The bus took me straight into the city and I could hear the driver say goodbye as I got off and I was sure to thank him from the back door. So so wonderful. So fucking human.
Mt. Hood was the reason my heart told me to go. I'm so so grateful I listened❤️.
xx + gratitude
Malick