How to Kill it in 2018 😎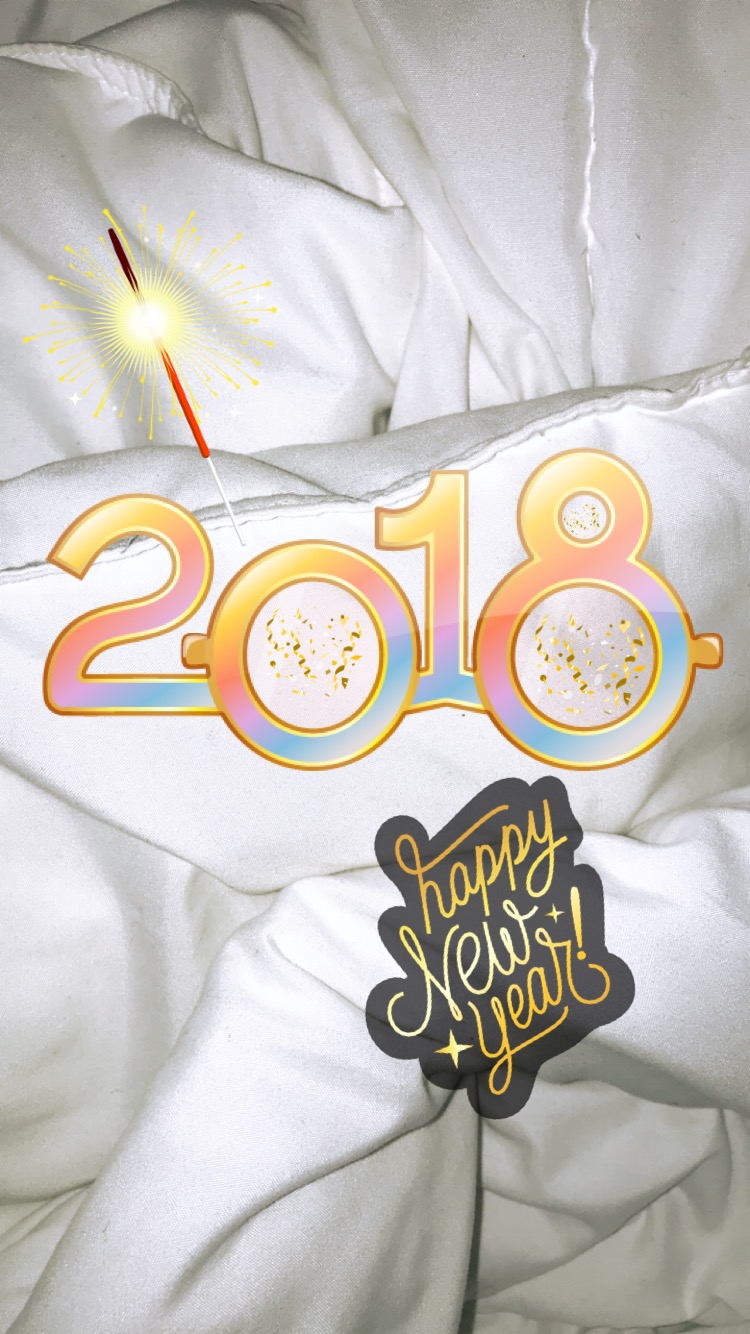 Sucker for a fresh start.
NEW YORK, N.Y. -- Happy New Year, team!
Right now, 2018 looks so good on you and I have a feeling you're going to have a *bomb* year. For this New Years-esque post, I broke down three things I believe you should incorporate into your 2018 to help you kill this fresh start.
Focus

Name Your Year. Did you do too much of something in 2017, or not enough of something? Maybe you didn't believe in yourself enough. Maybe you cut a lot of people off, and you now miss those people. I said "Yes!" to everyone and everything, and didn't have a handle on my "No." It got a little out of control. For me this is the year of "No." From 'create,' to 'kind' there are a number of words you can use to title your year. Choosing one word to return throughout this year will likely help you accomplish some of your goals.
Got a mantra? I *love* these things! They can be catchy, funny, quirky, or anything you want them to be, really. You literally get to combine a bunch of words to empower you, and nobody gets to tell you a thing about it. My life mantra right now, is "I'm trynaaa grow this me!" because I am always aspiring to accomplish new feats all in the effort of creating myself. From "Just keep swimming." (Thanks, Dory!), to "You got this." there are a number of mantras out there, but I think it's best to create your own. I believe that if it comes from within, you'll be more inclined to stick to it! My 2018 super power mantra is "I'm the star of this show. So go!" A daily horoscope actually inspired this, and I do believe that we each are the stars of our own lives. If you don't take the initiative and get things done, who will? There is no understudy!

Values

In 2017, boy...did people have any?? Values are *utterly* important, not only for your success, but so that you are happy. We innately all have limits (some remain undiscovered until we reach them), and I believe that listing our values help further enforce and remind us of what we truly care about so we always prioritize those things. A few of mine include gratitude, caring, safety, fun, passion, and moxie. You may have noticed that I stole a few from JetBlue haha! (Yes, the airline has values.) My passion value keeps me in check by reminding me to always be passionate about what I am doing and I often ask myself that question when new tasks arise, "Am I passionate about this?" I think that will be helpful in knowing what to say "No." to as well. See how it's all connected? My moxie value reminds me of all the times being a stubborn, put-your-self-out-there teen has paid off and keeps me running after journalists and aviators I admire.

Goals

As I was writing my goals down for the new year, everything was fine until I arrived at 'Meet Erica Hill.' I wanted to meet her last year....what if I don't meet her this year??? Then, what?! Have I failed...at a goal *I* set? 😳 That is spine-shiver scary. The idea that December 31st is a cut off of some sort is, too. If I don't meet Erica Hill by the end of this year, if I had done everything in my power to meet her, then that is just fine.
Some of my goals this year include posting weekly to YouTube, and twice weekly to this very blog. Overall, I believe writing down things you'd like to accomplish, and just shouting them to the mountain tops (or your apartment ceiling) is a healthy practice. I think specificity is key. Notice I say how often I'd like to post for both platforms. I don't say I'd like x amount of subscribers on each platform. Instead, I am just going to focus on consistently producing great and thoughtful work. How many people decide to subscribe is not a factor I can control. You can though😂 so please do take a moment to do that! 😉.
Make sure your goals are things you actually want to achieve! If not, it just won't work.
I have a feeling these secret weapons will help you kick off and kill 2018 with class. Go out with passion and fire. Have a wonderful year. Thank you for reading.
With ❤️ and gratitude,
Malick